Chicago, Illinois, United States
In the live interactive weekly audio chats you will get to know Ari Kaplan. Ari is a leading figure in sports analytics, having worked with over half of all MLB organizations and many global sports media organizations. His baseball career spans 25 seasons, and Sports Illustrated named Ari "Top Ten General Manager Candidate". He received Caltech's "Alumni of the Decade" distinction for pioneering groundbreaking sabermetrics used to evaluate pitcher talent. Crain's Chicago Business also recognized Kaplan's work in business, baseball and humanitarian endeavors by including him in their annual « 40 Under 40 » cover story.
Kaplan is President of Scoutables with Fred Claire, the former World Champion Dodger GM. Scoutables has provided advance scouting and analytics to broadcast and online media and over half of all MLB organizations. In 2010, Cubs owner Tom Ricketts brought in Kaplan to create and lead the organization's analytics department. Kaplan's work included roster strategy, forecasting, advance scouting, player/coach game preparation, Minor League player development, draft analysis, international, arbitration, financial, budgeting, marketing, and community outreach. During his tenure Kaplan led the in-house analytical and technical transformation. Taking this course will be similar to sitting in his office for one hour every week. A opportunity of a lifetime for baseball sabermetricians.
Ari is one of the few long-term baseball leaders with a proven track record at Fortune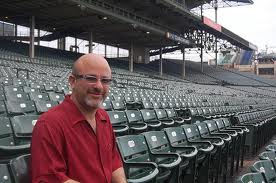 500 companies, as well as successfully running several high-profile organizations as CEO or President. On the media front, Ari co-authored five best-selling books on analytics, databases, and baseball. Ari's work has been profiled on CNN, Chris Matthews, and the Today Show and one of his high-profile analytics project was been turned into a documentary on the History Channel. 
Mentor For The Following Courses: